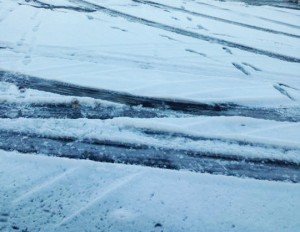 Updated: Mar. 1, 12:30 p.m.
As freezing rain continues to fall throughout the area, the National Weather Service has upgraded the Winter Storm Advisory to a Winter Storm Watch.
Residents can expect a coating to a quarter inch of ice.
"The heaviest ice accumulation from freezing rain is expected this afternoon and early evening," NWS said. "Precipitation will end this evening.
Prince William County Schools, Fairfax County Public Schools and Loudoun County Public Schools have cancelled Sunday afternoon and evening activities.
Original Story:
March is ushering in more winter weather this weekend; the National Weather Service has issued an Advisory for 7 a.m. Sunday until 3 a.m. Monday morning.
Residents should expect to see a mix of snow sleet and freezing rain,  which could bring a coating to 1-3 inches to the area.
"Snow will begin between 7 a.m. and 10 a.m. Sunday morning; snow will change to sleet and freezing rain between noon and 3 p.m. Sunday afternoon," a NWS forecaster said. "Precipitation will end as freezing rain Sunday night."
Temperatures will rise through the 20s Sunday morning into the lower and middle 30s in the afternoon and evening.
The weather service warns that traveling will be dangerous during this time.
"Visibility will be reduced below one-mile at times in the snow Sunday morning and afternoon," they said.