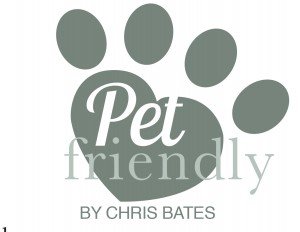 Other than witches on broomsticks, pumpkins come to mind most frequently when we think about our annual Halloween and fall season celebrations.
You probably know that the 'Great Pumpkin' rises out of a pumpkin patch and gives presents to deserving girls and boys on Halloween eve, and that headless horsemen can throw pumpkins with great accuracy.  But did you know that small amounts of pumpkin, in pureed form, can provide an exceptional, natural digestive supplement for your dog or cat year-round?
I recently helped a neighbor take care of a young rescued dog her parents had just adopted. After they dropped the dog off at her home and departed for several days of vacation, my neighbor went to work and I took the dog for a walk. Shortly thereafter I discovered that, before I had arrived, the dog had some major in-house 'accidents' due to a badly upset stomach and diarrhea. My neighbor and I later learned that these accidents probably resulted from chewing and swallowing wood chips and carpet pieces during an inadequately supervised overnight stay at a kennel en route to her home.
When a sick pet is involved, time is often of the essence. My wife (who I refer to as the "Googlist") conducted some quick online research, consulting several reputable veterinarian sources. In our time of acute need (and the dog's) we discovered and documented for the pet's owner the special digestive benefits of natural pumpkin. And we just happened to have a can in our cupboard of organic, natural (not sweetened and seasoned pumpkin pie filler) pureed pumpkin! This became part of the recuperation therapy, along with a visit to a local vet to forestall serious dehydration.
"Pumpkin has some exceptional properties. It is rich in dietary fiber and in small quantities (1-2 teaspoons of cooked pureed natural pumpkin for a pet under 15 pounds, 1-2 tablespoons for a 15-35-pound pet, and 2-5 tablespoons for a dog over 35 pounds based on its weight) can help absorb excess water in your pet's stools."
Surprisingly, canned natural pumpkin also can be used to help treat dogs and cats for constipation and to relieve an upset stomach in a matter of hours. It also can help with passing of cat hair balls. Given its multiple-purpose nature, it can be used to promote general digestive regularity and health.
Some vets also have endorsed using natural pumpkin as a tool to help your dog lose weight.  Pumpkin can substitute for a portion (1/4 to 1/3) of your dog's regular food amount with favorable effects.
As reflected in a growing number of healthy dog treats and as an ingredient in dog and cat foods, awareness is growing steadily of the pleasing taste and health benefits of pumpkins. Canned pumpkin is low in saturated fat, sodium and cholesterol.  It is also a good source of Vitamin E, Magnesium, Phosphorus and Potassium.
If you make your own healthy pet treats, why not consider adding some natural canned pumpkin to the next batch you make?  It's not just for Halloween.  Like pumpkin pie, it's tasty year-round!
Chris Bates is the founder of Top Choice Pet Care LLC (www.topchoicepetcare.com), which provides affordable, loving and reliable dog walking, pet sitting and other pet services to the Bristow, Gainesville, Haymarket, Manassas and Nokesville communities.  A farmer's son, life-long animal lover and pet owner, Chris is a Certified Professional Pet Sitter (CPPS) through Pet Sitters International and is PetSaver™ trained in pet first aid and CPR.