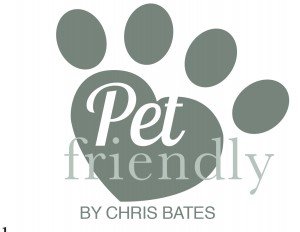 My wife and I have been fortunate to enjoy the company of a delightful female black Labrador since she was a puppy nearly 14 years ago. Pepper has weathered several difficult ongoing allergies, arthritis and major surgeries, including 2 to remove cancerous growths. Recently, she has shown clear signs of advanced aging: partial loss of hearing, weaker sight and mental confusion. We know she will not live forever, but we have a hard time imagining our daily lives without her.
This past week we received news that her best pet friend in North Carolina, where we lived for the first six years of her life, had passed away. These two dogs ran, swam and played roughly with one another almost every day in their youth. So her friend's passing has triggered a renewed family discussion on how we should prepare for losing Pepper someday.
Thinking about and then mourning the loss of a true pet companion is difficult for most people.  Our pets – dogs, cats, birds or any dear animal in our care – are an integral part of our lives.  We hope Pepper will die quietly in her sleep when it is "her time."  But we understand that instead, we are likely to face a decision to seek a vet's help in gently letting her go if her quality of life deteriorates to that as yet undefined point.
As pet owners, we have a responsibility to our animal companions to be strong for them when the time comes to let them go. Thinking about your pet's quality of life and what health changes might trigger this decision is an important first step. Talking with your vet directly about end-of-life options – especially one who knows your pet well – can be helpful in allowing you to focus on ensuring the greatest possible final comfort for your pet. It also can lessen the emotional distress and guilt you may feel when it is time to make this life-ending decision.
Grieving the loss of a pet companion is a process, but this process varies considerably from one person to another depending on the specific circumstances of the pet's death, the quality of social support for the family losing the pet and other factors. Common stages of grief include shock, anger and/or denial that the loss has occurred, emotional searching or yearning for the deceased pet and then acceptance as the pet owner learns to cope with the loss.
For these reasons, if you know someone who recently has lost a pet, what he or she often needs to hear is that you understand the significance of their close pet relationship and the profound nature of their loss. Older adults and others whose pet was the only family member living in close proximity to them may face particular challenges in the grieving process.  And children who have not experienced the loss of a pet previously often need special support.
Chris Bates is the founder of Top Choice Pet Care LLC (www.topchoicepetcare.com), which provides affordable, loving and reliable dog walking, pet sitting and other pet services to the Bristow, Gainesville, Manassas and Nokesville communities.  A farmer's son, life-long animal lover and pet owner, Chris is a Certified Professional Pet Sitter (CPPS) through Pet Sitters International and is PetSaver™ trained in pet first aid and CPR.