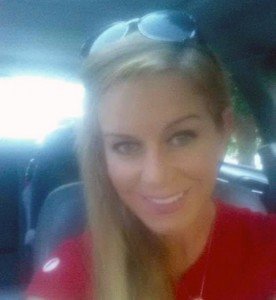 Cocktails, cookies and huge meals with family and friends make us feel like it's useless to stay on track during the holidays. Starting the New Year in a desperate diet mode is no fun, especially if you are a person like me, who loves to spend time at this limo service napa getaway. So, remember these healthy hints and you can step into the new year already a few pounds down, feeling and looking healthier.
The holiday season has already started and you may already feel out of control.  Baking cookies and sweets and then eating ourselves into a food coma has become a tradition for many of us.  We keep telling ourselves that we will get back on track Monday morning or next week, but you don't have to wait!
Hint #1:  The holidays can be challenging because we plan most of our social events around unhealthy foods and drinks. Call your friends and family today and plan some active outings. Hiking is the first thing that comes to mind, it can be fun to bundle up and go explore the trails in the Winter. You will be amazed to how different the landscape looks. Get the kid off the couch and go explore.
Hint #2: There are some foods that you absolutely cannot do without over the holidays. It's really helpful and list of your top 3 can't do without holiday treats and stick to that list; it will make it easier to avoid the office treats and store checkout temptations. (I personally love my mom's bread pudding; it's a recipe that has been handed down from my great grandmother and I look forward to it all year. It's on my list!)
Hint #3: The holiday season is full of temptations and it is also full of deals. So, you're probably thinking you're going to get that Fitbit, earbuds or personal training sessions when you start your New Year resolution. Get it today the novelty of it will inspire and motivate you to get started now and don't forget you will probably save a few bucks!
Hint #4: Don't starve yourself, it only leads to over eating later making it impossible to make healthy choices. You want to look great in that dress for the party tonight so you skip lunch. Later you slip in that dress and off you go looking amazing.  When the first temptation walks by you think to yourself I'll just have one and two and then three and before you know it; getting through the night sucking that stomach in is your main goal. Some of us can even make it to the end of the party, but when you get home, you're surfing the kitchen cabinets for any food to fuel your mind and body. Your body and brain needs fuel so, fuel it with great nutrient dense foods before you hit the party and you will be able to stick to your Can't Do Without List (See hint #2).
Hint #5: Don't wait for the new year or tomorrow or Monday or next week; now is the time to start your health and fitness plan. The average American weight tends to rise drastically 10 days before the holidays and peaks two days after the new year. The scariest part of these statistics is that it can take up to five months to shed those new pounds. If there is one thing I have learned as a personal trainer and nutritionist is it's a lot easier to avoid the weight gain then to try to lose it after you have gained it.
The holidays are such a special time to spend with friends and family and for some of us it's the only time we get to see people that are precious to us. Take the time to relax and catch up with all your loved ones. A nice walk after dinner is a great way to catch up.
Wishing you a happy and healthy holiday, You Got This!
Beth Douglas is the general manager at Onelife Fitness in Gainesville. You can email Beth any questions about your health and fitness goals at beth@onelifefitness.com.