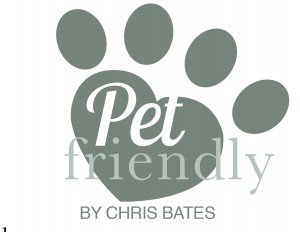 As we approach "the most wonderful time of the year"–the holidays–it's important to consider how we can best meet the needs of our companion pets along with those of other family members.
Whether you stay at home, travel or combine home time with road time, having a specific, shared family plan for your pets will help everyone in your household enjoy the holidays to the fullest.
From a pet's perspective, major holidays can change their schedule, add emotional stress and serve up a variety of tasty, but not necessarily healthy, new foods. Decorations and holiday treats and toys can add additional safety and health hazards for pets. Alternatively, holidays can provide more time for dogs to interact with their full pack and for cats to reconnect with visiting family members who may have left for school or grown up and moved into their own homes.
Here are some quick tips on helping our pets join us in our love of the holidays.
1) Stick to your pet's routine: If your dog normally enjoys two walks per day after eating and receives a small treat at the end of your walk, do your best to maintain that schedule during the holidays. They will be healthier, less stressed and better behaved despite the increased pace of your holiday life if you keep their schedule in place.
2) Book appropriate pet holiday care: If you are traveling for the holidays, make your pet care plans as early as possible and evaluate which pet care option best fits your travel schedule and your pet's personality and needs.
Option 1

: If you have previously traveled successfully with your pet, your travel time is moderate, your holiday destination offers suitable pet accommodations and your holiday schedule will allow you to stick to your pet's routine, then you are fortunate. Go for it!

 

Option 2

: If you can't take your pet with you on holiday travel, you have two primary options: a) book a professional pet sitter to care for your pet in your home; or b) board your pet. If your pet is well house-trained and you have or can find a professional pet sitter, your pet may be more comfortable at home than in a kennel or pet spa. Visit

www.petsit.com

to find a professional pet sitter near you. While you are away, a pet care provider should visit at least twice, but ideally 3 or 4 times per day. Some pet sitters will stay with your pets overnight if you wish.
3) Keep your home safe for pets: For many of us, holiday decorations elevate our spirits and trigger fond memories of prior family celebrations. With pets in our home, however, we need to be strategic in the placement and type of decorations we use to avoid creating "attractive nuisances."  Decorations and holiday items such as tinsel, ribbon, wrapping paper, light strings and holiday plants (i.e., holly and poinsettia) can be dangerous to unsupervised pets. Pets also may become sick drinking water or nibbling on presents under the family tree.
You can manage these risks by putting out presents with pet treats or candy inside at the last minute; hanging lights and tinsel at a higher level on your holiday tree; picking up ribbon and torn wrapping paper promptly; vacuuming fallen pine needles daily; and monitoring your pet closely in rooms where decorations are within their reach. If you sense you have an "attractive nuisance" in a particular area of your home, you can temporarily move furniture to make it harder for an inquisitive pet to gain access to it.
4) Minimize pet consumption of holiday foods: While most of us savor the variety of our favorite holiday dinners and treats, in general we should minimize sharing our bounty with our furry friends. Unfortunately, the "don't serve" list may include toxic ingredients in items that enter the retail pet food chain (such as a current warning on jerky treats containing duck, chicken and sweet potatoes that were manufactured in China). Be particularly vigilant during the holidays about what pet treats you buy and serve. Recalls and alerts are posted on the Facebook page of the American Veterinary Medical Association (AVMA).
Certain table and kitchen scraps such as fatty meat pieces and skin, bread dough, bones from pork and poultry, as well as alcoholic beverages and chocolate–among other food items–are dangerous or even toxic to pets. Instead, wrap up some healthy treats and keep your pet safe and happy this holiday season. Add an extra hug for good measure!
Chris Bates is the founder of Top Choice Pet Care LLC (www.topchoicepetcare.com), which provides affordable, loving and reliable dog walking, pet sitting and other pet services to the Bristow, Gainesville, Haymarket, Manassas and Nokesville communities.  A farmer's son, life-long animal lover and pet owner, Chris is a Certified Professional Pet Sitter (CPPS) through Pet Sitters International and is PetSaver™ trained in pet first aid and CPR.