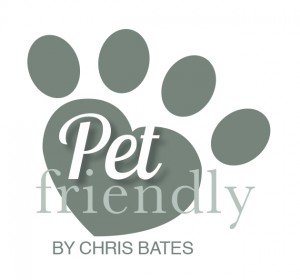 If you are a pet owner, you probably understand that extreme summer weather affects our pets even more than us. They depend upon us to ensure their well-being in hot weather.
During our July heat wave, I was reminded of how quickly a pet left in a car can overheat.  While I was visiting a local pet store, a Good Samaritan ran in and asked if anyone had left a small dog in his car.  The answer was "no," so we moved to "Plan B."  I checked the car and confirmed her conclusion that the dog was hot and in apparent distress. The car windows were down a few inches, but with 95-degree heat, that was insufficient.
Going store to store, we found the dog's owner eating lunch in a restaurant. We walked with him to his car and explained our serious concern. We asked him to take his dog out of the car and helped him provide water to cool his pet down. His excuse was "he had not planned to be in the restaurant for very long."
Heat stroke also can creep up on pets through insufficient awareness. When Pepper, our Labrador retriever, was 7 years old and in good health, one of our kids took a mid-afternoon walk that was too long given the temperature.
When they returned, Pepper was clearly suffering from heat exhaustion.  My wife carried her to her car and drove immediately to our vet in Bristow. She told me, "You have never seen a vet team move so quickly!" Pepper is now nearly 14 years old and we remain eternally grateful!
So what can we do to help our pets when it's hot and humid? The ASPCA, DogSafety.org, Pet Sitters International and various veterinarians offer a consistent list of hot weather safety tips:
Be alert for symptoms of heat stroke. Symptoms include panting, lethargy, drooling, fever, vomiting and collapse. If you suspect heatstroke, drive to your vet or animal hospital immediately.
Never leave a pet alone in a vehicle. Even with car windows open, the temperature will rise quickly to a level far above the outside temperature.
When traveling with a pet in hot weather, carry a thermos with fresh cold water. Bring a water pan so they can drink at rest stops.
On hot days, sidewalks and streets can get very hot.  Keep pet walks brief. Walk in the early morning or evening.
Ensure shade for animals that live outside during the day and invest in a pet shelter with good ventilation.
Older, overweight pets and pets with heart or lung conditions are most at risk in hot weather.  Short-nosed dogs such as boxers, bulldogs, Pekingeses and Shih Tzus should be kept indoors as much as possible.
Risk minimization and understanding the symptoms of pet overheating are key to enjoying your pets fully in hot weather, while keeping them safe and happy in the process.
Chris Bates is the founder of Top Choice Pet Care LLC (www.topchoicepetcare.com) which provides affordable, loving and reliable dog walking, pet sitting and other pet services to the Bristow, Gainesville, Manassas and Nokesville communities.  A farmer's son, life-long animal lover and pet owner, Chris is a member of Pet Sitters International (PSI), a certified pet sitter through PSI and is PetSaver™ trained in pet first aid and CPR.