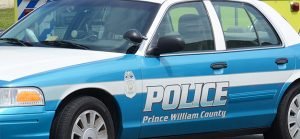 Jason Nathaniel Ayers, 37, of Nokesville died in an automobile accident July 1 in Manassas, while the other driver sustained serious injuries.
According to Prince William Police, investigators from the Crash Investigation Unit were called in to investigate the fatal crash that occurred on Prince William Parkway and Crooked Knoll Way at 1:58 a.m. Tuesday.
"The investigation revealed that the driver of 2001 Subaru Impreza RS was traveling eastbound in the westbound lanes of the Prince William Parkway when the vehicle collided head on with a 2006 Chevrolet Cobalt, which was traveling westbound," Public Information Officer Jonathan Perok said. "The driver of the Subaru was pronounced dead at the scene."
The driver of the Chevy Cobalt, identified as a 23-year-old Alexandria resident, was flown to an area hospital with serious injuries.
"Speed is not believed to be a factor in the collision," said Perok, but "potential drug and alcohol use remains under investigation."
The investigation is ongoing.