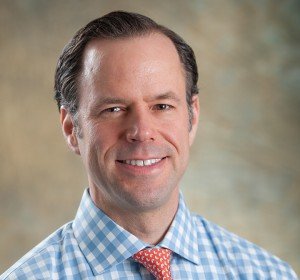 Dr. Daniel Heller of Blue Ridge Orthopaedic & Spine Center[/caption]
Blue Ridge Orthopaedic & Spine Center's Dr. Daniel Heller has become one of the first doctors in Virginia to utilize Nevro's HF10 therapy, a spinal chord stimulator, which is designed to provide relief to chronic back pain, without certain side effects.
According to Blue Ridge Orthopaedic & Spine Center, which has offices in Gainesville and Warrenton, the Senza SCS system, which delivers Nevro's proprietary HF10™ therapy is a recently FDA-approved spinal cord stimulator that has demonstrated superior results compared to traditional SCS for the treatment of back and leg pain in a large multicenter study in the United States.
Spinal cord stimulation (SCS) represents another option to treat chronic pain. It involves the delivery of electrical signals to the spinal cord in order to alter pain signals to the brain. The electrical pulses are delivered by small electrodes on leads that are placed near the spinal cord and are connected to a compact, battery-powered generator implanted under the skin. SCS is a reversible therapy that has helped hundreds of thousands of people experience relief from chronic pain.
"With the current therapy, 46.5% of patients complained of uncomfortable stimulation after three months. With the Nevro HF10 therapy, that number was zero," they said.
100 million people in the U.S. suffer from common chronic pain conditions, and chronic pain is the primary cause of adult disability in the United States. The majority of these pain conditions are felt in the back or legs. There are a variety of treatment options for chronic pain that range from medications to surgical interventions.
"I'm honored to be one of the first pain management physicians in Virginia to offer this promising technology to patients with chronic low back and leg pain," Dr. Heller said. "The results have shown that this therapy offers more pain relief, without many of the side effects of the current therapy, and I'm confident we will be able to provide similar outcomes as we begin to utilitze the HF10™ therapy here at Blue Ridge Orthopaedic and Spine Center."
HF10 therapy, Nevro's high-frequency therapy at 10,000 Hz, represents a significant advance in spinal cord stimulation. FDA approval for HF10 therapy included superiority labeling over traditional SCS therapy (HF10 therapy is the only SCS therapy with this distinction), validating that HF10 therapy reduces pain more effectively in more patients.
Additionally, HF10 therapy is also the only SCS therapy indicated to deliver pain relief without paresthesia (a stimulation-induced sensation, such as tingling, burning, or pricking, which is the basis of traditional SCS) and is also the only SCS system approved by FDA to be used without patient restrictions on driving while receiving therapy.
Blue Ridge Orthopaedic & Spine Center is Northern Virginia's premier facility for diagnosing and treating back pain and spinal disorders. We are committed to treating not just injuries and physical ailments, but rather the whole person, by offering a wide range of specialty programs designed to support treatment.
In addition to our regionally renowned Spine Center, our practice features Joint Replacement, Sports Medicine, Pain Management, Physical Therapy, Trauma Center, Shoulder Care, Hand Center and a Foot & Ankle Center. Specialty programs include Massage Therapy, Medical Nutrition and Aquatic Physical Therapy.
Please visit us at www.broava.com or call us at 540.347.9220 for more information or to schedule an appointment today.